PREMIUM
BCD Series
Our premium brake pads are made with Dupont components and produced by state-of-the-art automatic hot pressing machines. They meet or exceed OE specs and are provided with brake hardware, making them installation-ready. They are designed with multi-layered nitrile rubber shims and chamfered to prevent noise and vibration.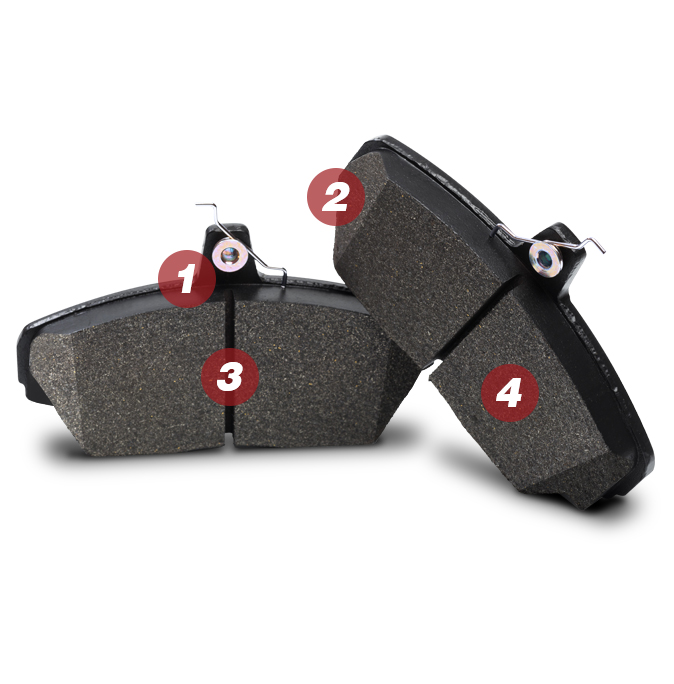 *NVH= Noise Vibration and Harshness
Ceramic Formulation
BCD Series
Our Bremsen premium brake pads guarantee a powerful, quick and quiet braking. When paired with our Bremsen coated brake discs, they offer a perfect fit to improve your braking efficiency.
Braking distance efficency
BCD (Ceramic) vs. Others
Our ceramic brake pads as opposed to a semi metallic brake pad have less metal content. Metal is substituted with cooper (more heat tolerant) and ceramic fibre. The combination of cooper and ceramic fibre is the ultimate combination to not retaining heat. Our coated rotors and ceramic brake pads combined will maintain a safe braking distance.
Severe Duty
DMD Series
Our Bremsen Defender DMD Series brake pads are specially designed for Utility vehicles. With their semi-metallic formulation, they are used by police cars, ambulances, taxi drivers and all heavy-duty applications.
Braking distance efficency
DMD (Heay-Duty) vs. Others
The major effect on brake pads when a vehicle is loaded whether through towing or carrying weight is heat. When brakes are heated outside operating temperatures it leads to unfavourable braking and longer stopping distances. Loaded vehicles through towing and load carrying reach operating temperatures of the brakes at a faster rate and will rise above the parameters of operating temperatures.